You're invited to join our exclusive event launch!
Melbourne 24 May | Sydney 26 May | 10:00AM – 3:00PM
Come and join us for breakfast and lunch, network with like-minded professionals, and explore the benefits of adopting a multi-cloud strategy as we officially launch the partnership between Synnex Australia and Google Cloud.
MELBOURNE
INTERCONTINENTAL – THE STOCK ROOM
Five-star luxury hotel located on prestigious Collins Street, built in 1891.
Housed for the famous wool stores and its offices, sits two separate buildings, proudly recognised for its iconic beauty and neo-gothic heritage, ornate windows, original brickwork showcase a spectacular complement to Melbourne's famous architecture.
Where history meets contemporary, the hotel offers 253 quintessentially Melbourne guest rooms including 29 luxurious suites, bespoke dining experiences and rejuvenating facilities.
We invite you to Live the InterContinental Life for this special launch.
*Need a new LinkedIn display picture? We have a special Photobooth at this event!*
SYDNEY
The Parasol & Pixel Room
With views of the Sydney Harbour Bridge, The Sydney Google Office is located on Pirrama Road, Pyrmont, right across the Star Event Centre.
Google's Australian head quarters is exactly as we all know it, quirky and fun. With an exclusive theatre-like format in The Play Room where Synnex will host their event, you'll also get a chance to explore the rest of this amazing building – where dreams are made of!
Join us on a panel discussion with industry leaders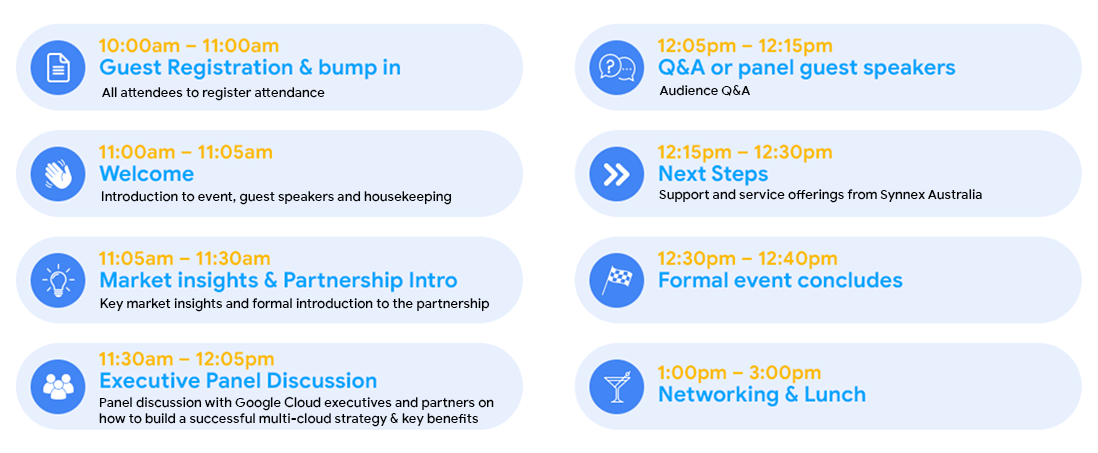 Everything you need to build and scale.
Virtual machines running in Google's data center.

Managed environment for running containerized apps.

Custom and pre-trained models to detect emotion, text, more.
Object storage that's secure, durable, and scalable.

Data warehouse running on serverless infrastructure.

Fully managed environment to run stateless containers.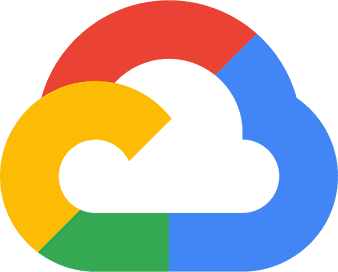 Command line tools and libraries for Google Cloud.

Content delivery network for delivering web and video.

Event-driven compute platform for cloud services and apps.
Build what's next. Better software. Faster.
Disclaimer
In order to manage the risk of COVID-19 at any Synnex Australia organised events, we require all guests attending to have a minimum of two vaccination doses of any government approved vaccinations.
If you have symptoms of COVID-19 or are feeling unwell, we request you do not attend the event. By attending, you are deemed to comply with the above requirements.
Some premises may have COVID-19 Safe plans in place and may require you to show your vaccination status.
For more information or if you have an queries, please contact cloudservices@synnex.com.au